Queens Mobile Truck Repair
Queens Mobile Truck Repair – Truck Repair Services – Queens, NY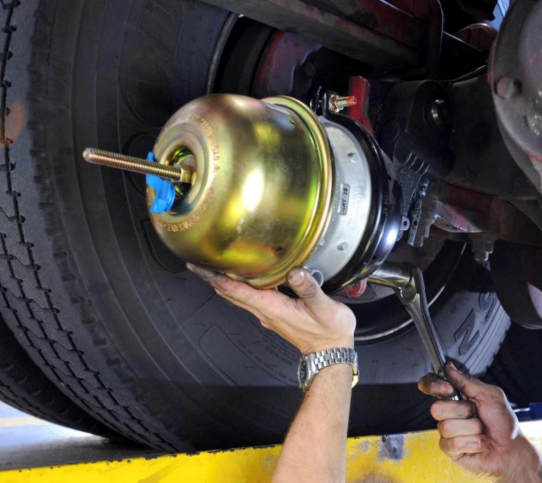 If you're like most business owners, you rely on your truck to keep your business running smoothly. That's why it's important to choose a truck repair service that you can trust. At Queens Mobile Truck Repair, we pride ourselves on providing quality repairs and outstanding customer service. We understand that your truck is important to your business, and we'll work hard to get it back up and running as quickly as possible.
So if you're in need of truck repairs, don't hesitate to call us today at (516) 715-5263!

About Queens Mobile Truck Repair
Queens Mobile Truck Repair is your finest choice for all industrial vehicle repair and maintenance needs. As a trusted mobile truck repair service, we understand the importance of keeping your fleet on the road and operating at its best. With our team of skilled technicians and fully equipped mobile units, we bring our expertise right to your location, saving you time and hassle.
Our comprehensive range of services caters to all aspects of truck care. Whether you require routine maintenance, emergency repairs, or specialized diagnostics, we've got you covered. Here's a list of the services we offer:
Fleet Care

Engine Diagnostics

Brake Service

Transmission Service

HVAC Service

Suspension Service

Trailer Repair
Plus much more. At Queens Mobile Truck Repair, we take pride in delivering professional, reliable, and convenient services right to your doorstep. Experience the convenience of our mobile truck repair services and trust us to keep your vehicles running smoothly. Dial (516) 715-5263 now!
Queens Mobile Truck Repair Services
Big Time Benefits
You may have needed a semi-truck, delivery truck, or some other kind of industrial vehicle service before. Maybe the truck broke down somewhere during a tough run. Perhaps it wouldn't start at all in the morning.
Whichever the case, know that Queens Mobile Truck Repair is here. We don't expect you to have your truck towed, or try to drive it in poor condition. Instead, let us come straight to your location with all the professional care needed.
With us, you can forget about things like:
Towing
Driving an unsafe vehicle
Spending tons of money
Receiving poor service from slipshod mechanics
You've got things on your plate. Stuff that needs to be done. When your truck isn't feeling up to the task, give us a call at (516) 715-5263. Our boys will help your girl feel better in short order.
Queens Fleet Maintenance
We specialize in comprehensive fleet maintenance services that ensure your vehicles stay on the road, regardless of the size of your fleet. Whether you have a small fleet with just a couple of trucks or a larger one with 50 or more, we have the expertise and resources to meet your maintenance needs.
Our team of ASE-certified mechanics is dedicated to keeping your fleet in peak condition. They meticulously go over a detailed checklist that covers all the essential aspects of maintenance. From tune-ups and oil changes to brakes, lights, locks, latches, tires, and more, we leave no stone unturned in ensuring the optimal performance and safety of your fleet.
With our fleet maintenance service, you can enjoy the peace of mind that comes with knowing your vehicles are well-maintained and always ready for the road. Trust Queens Mobile Truck Repair to provide reliable and efficient fleet maintenance solutions that keep your business moving forward.
24/7 Emergency Roadside Help
Mechanical issues don't tell time. They happen at all hours of the day, which is why we're available 'round the clock with diagnostics and repair.
Whether it's noon, midnight, or anywhere in between, give us a call when you need help right NOW. We'll be there in a hot minute with professional help for your rig.
Our dedicated team is always ready to respond swiftly to your distress call. We prioritize your safety and minimize downtime by providing prompt diagnostics and full repairs on the spot. No matter the issue, our skilled technicians arrive equipped with the necessary tools and expertise to address the problem efficiently.
Engine Diagnostics, Engine Repair
At Queens Mobile Truck Repair, we pride ourselves on providing exceptional engine diagnostics and repair services for both diesel and gasoline engines. Our team of highly experienced mechanics possesses extensive knowledge and expertise in handling big rig engines. Equipped with cutting-edge technology, we can swiftly and efficiently diagnose and repair any engine issue.
We specialize in various engine parts and systems, including turbochargers, gaskets, camshafts, crankshafts, ignition timing, spark plugs and wires, particulate filters, oil pumps, oil coolers, and water pumps. Our proficiency extends to every aspect of a big rig engine, making us the preferred choice for any engine-related problems you may encounter.
As for brand name engines, we know:
Cummins
Hino
Caterpillar
Detroit Diesel
Peterbilt
Navistar
Mack
And more.
If you're running it, then dollars to donuts, we can fix it. Pick up the phone and give us a call.
Industrial Transmission Service
At Queens Mobile Truck Repair, we possess extensive knowledge and proficiency in all types of transmission systems, be they manual or automatic. Equipped with advanced technology, we can swiftly diagnose and repair any transmission issue, restoring your truck's shifting performance to its original state.
Our expertise extends to various components of the transmission system, including clutch components, input shafts, axle differentials, center differentials, gear wheels, and more. We comprehend the intricacies involved in transmission systems and have the necessary knowledge and experience to tackle even the most complex problems.
We recognize the significance of reliable and efficient transmission, which is why we prioritize delivering quality repairs. Utilizing only top-tier parts and materials, we ensure that your transmission operates smoothly and reliably for years to come. Trust Queens Mobile Truck Repair for comprehensive transmission repair services that prioritize long-lasting results and optimal performance. Dial (516) 715-5263.
Brake Service
Truck brakes play a vital role in ensuring safety on the road. When cruising down the freeway at 60 miles per hour, it's essential to have brakes that can bring your vehicle to a halt when needed. At Queens Mobile Truck Repair, our skilled mechanics possess in-depth knowledge of both disc brakes and drum brakes. We specialize in various brake components, including compressors, reservoirs, valves, and chambers.
We recognize the criticality of reliable brakes for the safety of drivers and others on the road. With years of experience in brake service, our expert mechanics are well-versed in providing top-notch brake repairs. Equipped with the latest diagnostic technology, they can swiftly identify and resolve any brake issues with precision and efficiency. Trust Queens Mobile Truck Repair to deliver exceptional brake services that prioritize safety and ensure your peace of mind while on the road. Call us today at (516) 715-5263!
Queens Trailer Service
At Queens Mobile Truck Repair, we take pride in offering a comprehensive trailer repair service that encompasses all aspects, from axles to lighting. Our team of expert mechanics possesses the necessary knowledge and tools to effectively address any trailer issue, regardless of its size or complexity. Whether you require a minor repair or a complete trailer overhaul, we are here to provide reliable solutions.
Our trailer repair service is designed to prioritize the condition and safety of both the driver and other road users. We handle repairs for axles, brakes, reefers, locks, latches, lighting, and more.
We work on trailers such as:
Hotshots

Drop-decks

Reefers

Flatbeds

Curtain sides

Lowboys
To name a handful.
We also encourage regular preventive maintenance. This approach helps to prevent costly repairs, ensuring that your trailer remains in optimal condition and reliability whenever it is needed.
With our comprehensive front-to-back trailer service, you can rest assured that your trailer is in capable hands. We are dedicated to providing top-quality trailer repairs while prioritizing the safety of our clients on the road. Trust Queens Mobile Truck Repair for all your trailer repair needs.
HVAC Repair
We repair heating and cooling for just about any kind of truck. The temperate climate of New York City makes that necessary. When you call us, you'll get professional care for:
Coils

Freon levels

Switches

Condensers

Compressors

Valves
We also service reefer units to protect those perishables from, well, perishing. So don't worry about it when your HVAC goes haywire, just contact Queens Mobile Truck Repair at (516) 715-5263. 
Electrical
We provide comprehensive repair and maintenance services to ensure the smooth operation of your rig. Our expertise extends to all aspects of electrical systems, encompassing charging systems, lighting, locks, ignition timing, dashboard switches, and more.
With a team of knowledgeable and experienced mechanics, we possess the necessary skills to diagnose and repair any electrical issue affecting your truck, regardless of its complexity. Utilizing state-of-the-art diagnostic equipment, we swiftly pinpoint the underlying cause of the problem, allowing us to offer efficient and effective repair solutions.
Regular maintenance of your truck's electrical system is vital in preventing unforeseen breakdowns and preserving the optimal performance of your vehicle. Our experts excel in performing routine maintenance tasks, including inspecting and cleaning connections, assessing battery health, and testing alternators and starters. By conducting these maintenance procedures, we ensure that your electrical system operates at its peak performance, providing you with peace of mind on the road.
Suspension
When it comes to suspension service, Queens Mobile Truck Repair is your go-to expert for both trailers and cabs. If you're experiencing issues with sway bars, coil springs, torsion bars, shocks, struts, or any other component of your truck's suspension system, our skilled technicians have the knowledge and expertise to address them effectively.
We understand the importance of a properly functioning suspension system in ensuring a smooth and comfortable ride, as well as enhancing overall vehicle stability and control. Our team specializes in diagnosing and repairing suspension-related problems, providing comprehensive solutions to keep your truck performing at its best.
Whether it's a trailer or a cab, you can rely on us to handle any suspension service needs. Contact Queens Mobile Truck Repair for a professional suspension service that you can trust.
In conclusion, Queens Mobile Truck Repair is your trusted partner for all your mobile truck repair and maintenance needs. Our team of skilled technicians is equipped with the expertise and the latest technology to provide top-quality services right at your location.
Whether it's fleet care, engine diagnostics, brake service, transmission service, HVAC service, suspension service, or trailer repair, we have you covered. We prioritize your safety and the efficient operation of your industrial vehicles, offering 24/7 emergency roadside assistance and comprehensive services for engines, brakes, trailers, electrical systems, and suspensions.
Trust Queens Mobile Truck Repair for reliable, professional, and convenient mobile truck repair services. We are dedicated to keeping your fleet on the road and ensuring your peace of mind. Call (516) 715-5263 now!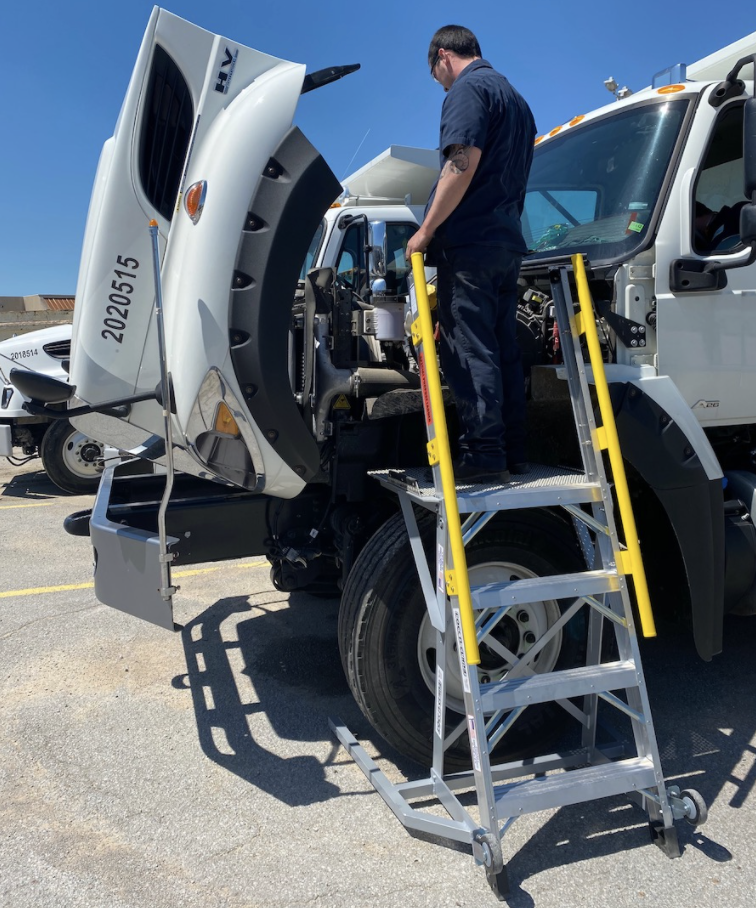 Serving Queens and All Other Boroughs
Queens may be in our name, but that doesn't mean we neglect other boroughs of The Big Apple. That wouldn't be nice. So dial our number from Queens, Manhattan, Staten Island, Brooklyn, or The Bronx.
And don't worry about us getting lost on the way. We know New York City better than the Knicks, Yankees, Mets, and Jets combined. Okay—almost.
As for the kind of truck you drive, well, we've fixed the following:
Semi-trucks/full-sized rigs

Delivery trucks (Amazon, FedEx, and UPS to name a few)

Dump trucks

Trash trucks

Fire trucks
And lots of others. In short, if it's an industrial vehicle, then chances are we can take care of it. Our umbrella of protection keeps everybody dry and running like champs. Call us today at (516) 715-5263!